M16 internals:
Deep fire reinforced gear box
Deep fire piston body (half teeth)
Deep fire spring guide
CA piston head
Madbull tight barrel (603mm 6.03 id)
sp150
ICS hop rubber
Guarder ITU gears
external on pic:
Stubby internals:
jg piston body (orange) and piston head
the rest are stock
externals on pic: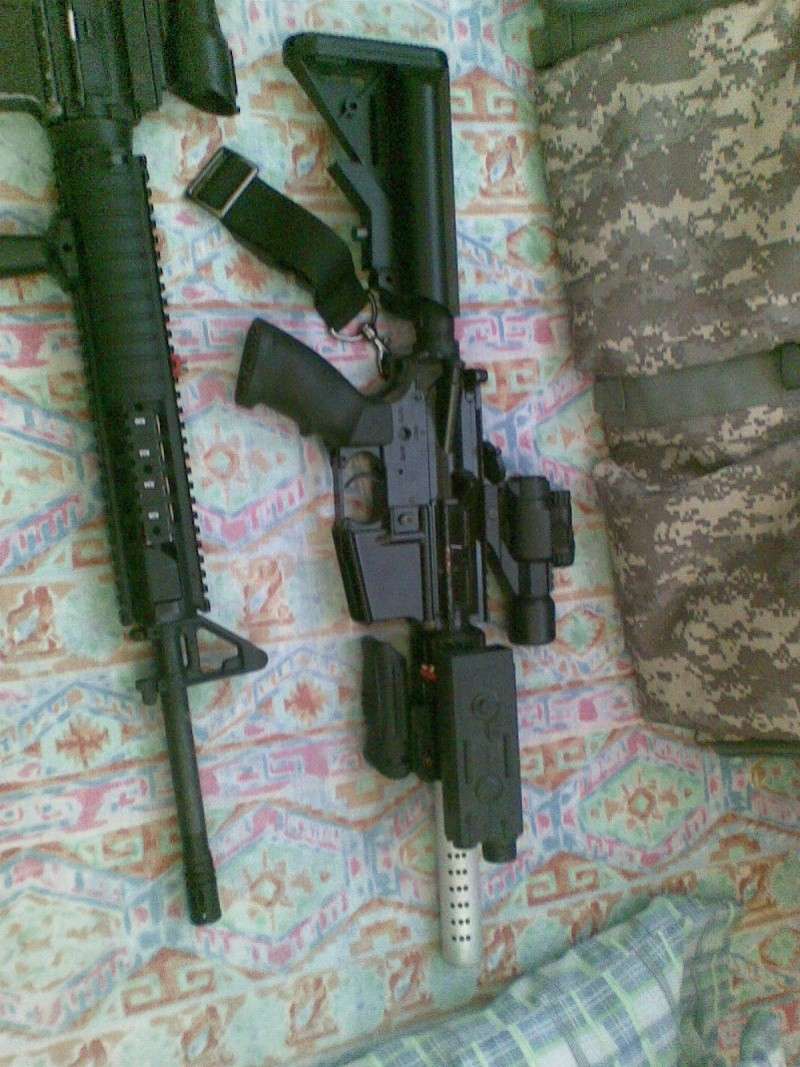 NOTE: no battery and magazine. (magazines are available but are defective)
Ank M16 - 10,000 pesos
Stubby - 4,000 pesos
prices are negotiable
buy 'em all and i'll include the gunbag.
also selling:
KrukSpec CRAS - OD
Progoggle
https://i.servimg.com/u/f61/13/61/50/13/pro_go12.jpg
All for 3500 pesos
RFS: need cash for scooter upgrade.
OR will trade all items for a MIO 09 Full Conversion kit.
you may call are text - 09155455542 - dennis